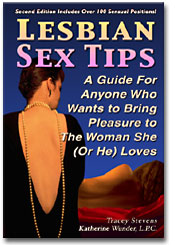 Communication: the key
to working relationships



Basic rules of communication
None of us really learns to communicate effectively. Most of us have poor role models in our parents and other relatives, on TV, and in movies or books. This is a general statement but it applies to many people. We have learned to blame other people for what we feel, and we are taught to put the responsibility on them instead of on us where it belongs.

How often have you heard, or made, these statements? "You made me mad." "You made me feel like an idiot." "You embarrassed me." "You made me happy." Or "You made me excited." The reality is no one can "make" us feel anything without our permission. Our reactions are our own and we react to circumstances or others.

Think of a time when you were driving some place you really didn't want to go, to do something you really didn't want to do. Say someone cut you off in traffic and you got mad. You may have cussed and yelled at the other person through your windshield, shot a bird, or passed and given the other driver a nasty look as you sped by. Now think of a time when a similar circumstance happened and you were in a good mood and looking forward to getting to your destination. Someone cut you off and you just shrugged your shoulders, or maybe you cursed the person under your breath, but you decided you were in too good of a mood to let something so trivial get under your skin; then you focused back on looking forward to getting where you were going.

This is an example of how we are in control and not someone else. It shows how we react to circumstances and how they don't control us. This is the basis of good communication for anyone—accepting responsibility for your feelings.

The following are other basic ground rules to help you and your partner, or you and anyone else, to communicate more effectively. Following them can stop arguments from turning into fights, or stop misunderstandings from becoming arguments...
LESBIAN SEX TIPS
©2010 by Amazing Dreams Publishing.
All rights reserved.