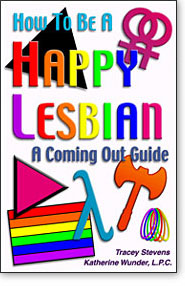 Our own role models



Most everyone needs a role model, someone they can look up to who has similar traits, someone who has survived the tough times and stands as a symbol of our culture. When I started doing the research for this chapter I was surprised because there are many famous gay people throughout history, but very few people realized or admitted it. Because of the time periods some lived in, many of the people listed in this chapter were not "out," but their deep involvement and love of one dear friend of the same sex led biographers to speculate that they were indeed lesbian or gay.



The people included in this chapter are just a few of the thousands of gay women and men who have paved the way for the rest of us. If anyone is offended because their distant closeted relatives are included in this section, please accept my apologies in advance. I wish to not hurt anyone, just bring a little pride to noteworthy people whose love may have never been recognized before.



Famous lesbians then and now
Jane Addams, an author who was publicly out in the 1880s, and the first woman president of the National Conference of Social Work, was born in Cedarville, Illinois in 1860. She attended Rockland College and after graduation went to the Women's Medical College in Philadelphia. She traveled in Europe with a close companion, Ellen Gates Starr. The two founded the Hull House, a place where young social workers could be trained. Hull House grew into a campus with thirteen buildings that featured college classes; training in music, art and theatre; and work training including a children's nursery, playgrounds, and a large community kitchen. Jane fell in love with Mary Rozet Smith and the two bought a house and were together for forty years. When they traveled together they always requested a single bed instead of the appropriate double beds for two women.



Susan B. Anthony, cofounder of the Women's Rights movement, was born in 1820. Susan B. Anthony was one of the first leaders for the rights of women in regards to owning, managing or inheriting property, and having custody of their children. In 1851 she met Elizabeth Cady Stanton, another women's rights campaigner. The two had a personal and political partnership for fifty years, which Susan called "a natural union of head and heart." It is unknown if the married Elizabeth Stanton and Susan B. Anthony had a physical relationship, but their political vision, loyalty to the cause and one another, and their daring actions made them one of the greatest couples of the nineteenth century. In 1868 Susan met Anna Dickinson, and it is said that the two had a passionate relationship. In 1872 Susan registered and voted illegally in Rochester, New York. She was arrested and fined, but she refused to pay. The publicity of the outrage of women helped in the fight for women's rights, and in 1906 the so-called "Anthony Amendment," which is known today as the nineteenth amendment, granted women full suffrage.



Katharine Lee Bates, author of the song America the Beautiful, was born in 1859. As a young woman she attended Wellesley College. After her graduation she became a faculty member there. She became friends with a colleague, Katharine Coman. The two had a relationship for twenty-five years, and Bates wrote many poems about their love. It is said that Bates wrote America the Beautiful for Katharine Coman while traveling cross-country in a Conestoga wagon. Pretty amazing that this song of national pride was written by a probable lesbian...
HOW TO BE A HAPPY LESBIAN:
A COMING OUT GUIDE
©2010 by Amazing Dreams Publishing.
All rights reserved.