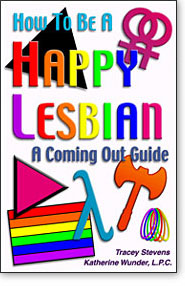 Plain talk about safer sex



What is "safer sex"?
Safer sex is a term used to let us know that no sex is the only safe sex. The term "Safer Sex" comes from the fact that no matter how cautious you are, accidents can happen and there is always a chance of becoming infected with an STD (sexually transmitted disease) when you are intimate with a partner. At this time one in five adults and one in four teenagers have been infected with an STD. Fortunately, there are all sorts of things you can do to help yourself stay healthy and to greatly decrease the possibility of being exposed.



But I thought lesbians couldn't get STDs from each other.
If you think that, then you better cross your legs and pray, because it can happen. There have been cases reported which indicate that lesbians have exposed each other to HIV (human immunodeficiency virus) as well as other types of STDs. Although the number of cases is much lower than other risk groups, it is still way better to be safe than sorry.



Lesbians can be infected with STDs by the following: having unsafe sex with other lesbians or with bisexuals who have been exposed through semen; sharing needles from IV drug use; piercing or tattooing without the proper sterilization techniques; having unsafe sex with men prior to realizing they are lesbian; or having unscreened artificial insemination and/or blood transfusions occurring primarily in the U. S. before 1985. Many STDs are transmitted when blood, vaginal fluids (including menstruation), breast milk, or semen from an infected person enters your body or blood stream.

HOW TO BE A HAPPY LESBIAN:
A COMING OUT GUIDE
©2010 by Amazing Dreams Publishing.
All rights reserved.