Sara is a multi-media artist, Creative Arts Therapist and teacher who explores "cyberalchemy" the computer as a new frontier for transformation. Her life journey encompasses doctoral study in Psychobiology, years in a contemplative order, trekking in the Himalayas alone, living in virgin jungles of Hawaiian Islands, multimedia explorations. and 20 years of private practice and teaching.



Sara's portfolio may be viewed at: ArtWanted.com



Some of Sara's designs are available on T-Shirts, tile coasters, wall clocks, lunchboxs, greeting cards, tote bags and more at her Online Store.



MEMORY ART AND VISIONARY PORTRAITS:
Sara began using digital collage to create empowering and magical personal images for herself and her clients. Angels, mythic heroes, symbols, totem animals, art etc. are incorporated with personal photos into unique paintings. An eagle soars through a man's head...A woman holds her child self in her arms. Or, sometimes one's child, adolescent and mature images are integrated into a painting. The computer allows Sara to create layers of transparent images very much like what goes on in our multidimensional minds.



Please email Sara for information about cocreating your own visionary portrait. You can scan photos and artwork and send them as jpg email attachments, or send them by snail mail. Visionary portraits make unique, heirloom birthday, anniversary or holiday presents.



DIGITAL PAINTINGS:
Each painting is a blind date! Sara never knows what will happen, but listens to synchronicity, to the mood and color of the moment. Some paintings begin with her eyes closed, the mouse in her "wrong" hand. When she opens her eyes, she often sees images to bring forth. Paintings and mandalas are available as limited editions, at different sizes, on archival paper or canvass. Any of Sara's paintings can be ordered as magnetic inspiration cards with personalized messages, or printed on T-shirts.


Please contact Sara for details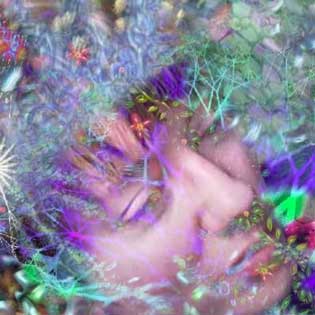 Flora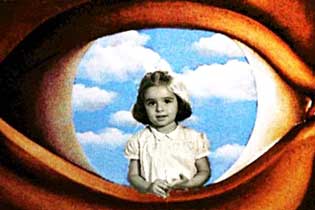 Sara as a child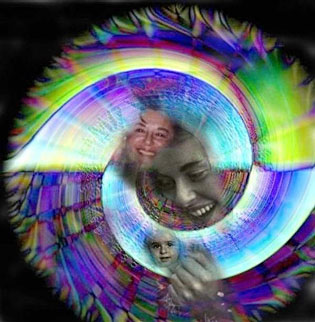 Self-Portrait at three ages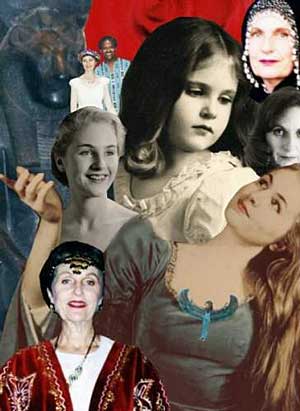 Life Cast of an Actress