Mara McWilliams is California raised outsider artist. She was diagnosed with Bipolar Disorder at 19 years old. For most of her life she fought the demons associated with mental illness, self-injury, addiction, and eating disorders. Now in recovery, she lives with her wife Renee and their daughter. Mara expresses the intensity of living with Bipolar Disorder through her work. It is her desire that by sharing her work and experiences with Bipolar Disorder, she can help de-stigmatize the illness.



Mara practices art therapy, writes mental health consumer articles and spiritually counsels those who reach out to her for assistance. She strongly believes that all individuals diagnosed with a mental illness should "come out of the closet." As a mental health advocate, she believes that it is through sharing our experiences with society through simply admitting to and accepting one's illness will strengthen public support for the mental health community.



Mara has dedicated her life to raising her daughter, volunteering in her community, and helping others improve themselves whenever the opportunity presents itself. The birth of her art came from despair and had led her into recovery. For her, art and recovery are inseparable.



Since launching Recovery Through Art, Mara has spoken to many beautiful people living with, or helping a loved one live with, Bipolar Disorder. It is for those people that this site was initially launched. Thank you for 4 years of continued mental health and for sharing your lives with me.



Past Exhibitions:
October 2005, Krazy Krepes, San Mateo, CA
July 2005, Billy DeFrank Center, San Jose, CA
June 2005 and June 2004, San Francisco City Hall, Spouses for Life - A Wedding Album October 2004, Phantom Galleries, San Jose, CA
February 2005 and October 2004, Offices of Dr. Luce, Atherton, CA



Publications:
2005 Lambda Literary Award for Best Non-Fiction Anthology, I Do/I Don't ~ Queers on Marriage edited by Greg Wharton and Ian Philips, Our Gay Wedding pg. 225 by Mara McWilliams



Outta My Head and In Your Face, Mara McWilliams



Kindness is a Great Wedding Gift, Mara McWilliams, San Jose Mercury News



Fostoria Glass, Scarce, Unique and Whimsies by Juanita Williams, Thank You Painting by Mara McWilliams on Dedication Page to the US Troops



Taming Bipolar Disorder by Lori Oliwenstein, Manic Mind pg. 292 and Bipolar Parenting pg. 293 by Mara McWilliams



Hitched! Wedding Stories from San Francisco edited by Cheryl Dumsil, Kindness is a Great Wedding Gift by Mara McWilliams.: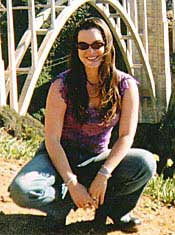 Mara McWilliams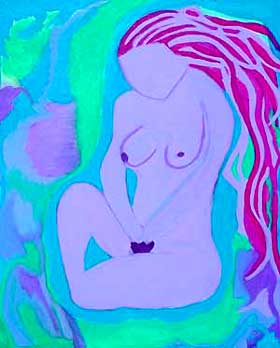 Purple Nude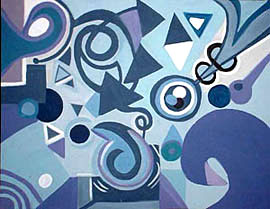 Chaos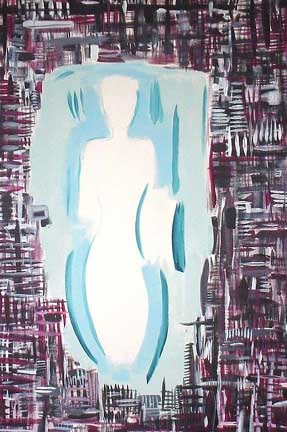 Beyond Cutting
featured art from Mara's Book:

"Outta My Head and In Your Face"

Mara's Ecards
See Mara's Website