Artist's Statement:
In communicating abstract ideas, familiar images are irregularly configured and placed in unexpected environments. This process is similar to child's play where logic is relinquished and meaning is implied but the results are not always immediate or definitive. The predominant theme in my work is that of a psychological and ritual journey. My images evoke a sense of mystery, risk, and pleasure. They speak to the human psyche.



For more information or to see more of Heidi's amazing art, visit her website:


www.graymatterimagery.com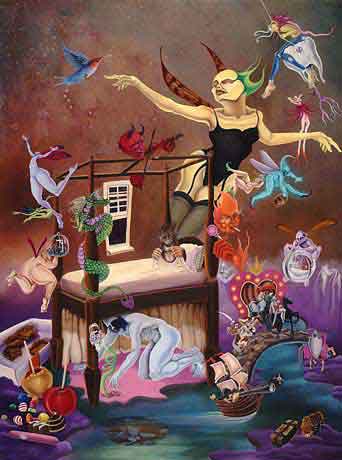 In the Bedroom
40x 38, oil on canvas
A place of comfort, security, and rest.
A place where one can be physically and
imaginatively indulgent and give into desires.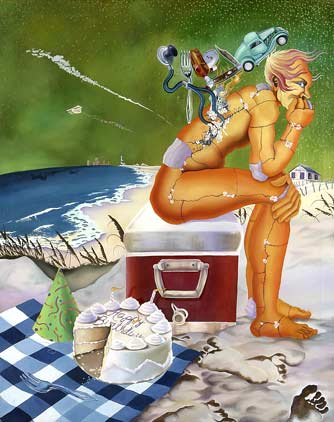 Three Wishes
42x40, oil on canvas
Celebrating the struggles that have torn apart and pieced together (the figure stitched together as a patchwork doll). Celebrating new birth, new life (the birthday cake) that has evolved of these experiences,still maintaining hopes and dreams (three candles), and peacefully accepting whatever is yet to be.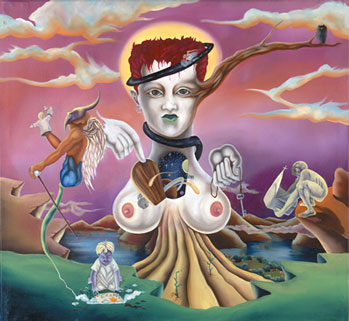 Mother
38x38, oil on canvas
The connection between Earth and Woman. Her spiritual growth and maturation is in recognizing that her power and completeness does not exist outside of her Self but within and access to this realm resides with her as well.