Claire Vohman lives in Atlanta GA with her 6 cats and 2 dogs. She is constantly drawing and painting. Claire has made her whimsical drawings into magnets, bookmarks, prints, T-shirts, window paintings, and even a coloring book. Custom window paintings are available, see the samples on this page, even custom magnets. Contact her for details:
www.clairewashere.com

Claire sells her work at the following places:


The Middle Fish - Boulder, CO
South Seas Resort (in the deli) - Captiva Island, FL
Something Fishy - Clearwater, FL
Donna Van Gogh's - Atlanta (Candler Park), GA
Sidewalk Studio - Atlanta, GA
Rarebbits & Pieces - St. Simons Island, GA
Headliner Salon & Gift Shop - Marshalltown, IA
Cornerstone - Grinnell, IA
Arts & Artisans - Chicago, IL
Consider It Done - Downers Grove, IL
Galena Cellars - Galena, IL
Art 4 Soul - Harwood, IL
Crazy Eighths - Chesterton, IN
The Bookstore - Frankfort, MI
Heaven's Gate - Kalamazoo, MI
Art & Angels - Saugatuck, MI
The Painted Turtle - South Haven, MI
Kress Emporium - Asheville, NC
Richmond Hill Inn - Asheville, NC
Emporium Shoppes - Banner Elk, NC
SPLASH - Southport, NC
The Art's Palette - Greenville, SC
Cuz i (gotta to have it) Gallery - Pawley's Island, SC
Uptown Downtown - Greenville, SC
Surprises! - Dallas, TX
Surprises! - Houston, TX
The Antique Mall - Baraboo, WI
John Red's Ltd - Cedarburg, WI
Cinnamon Windmill - Egg Harbor, WI
City Gardener - Milwaukee, WI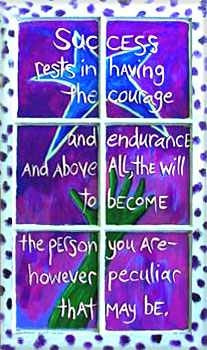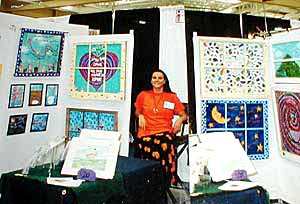 Claire with some of her beautiful work.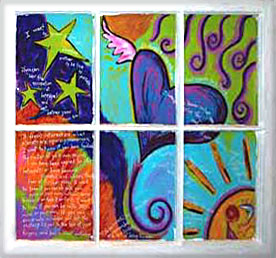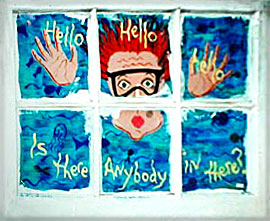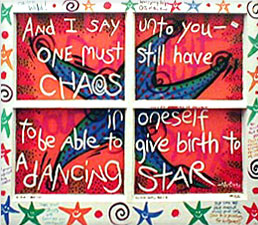 You are welcome to come by
and see the artist at work,
or visit her website:

Visit Claire's Website



Claire's Ecards Page 1

Claire's Ecards Page 2

Claire's Valentine Ecards